Flipend0
GM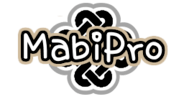 Posts:

980

Joined:

02-06-17

Last post:

5 days

Last view:

4 days

[Image of Rare Candys here]




Trick or Treat...This year, it's full of treats!



During this Halloween season, spooky scary monsters will be withholding some candies.
Most of these candies are very yummy, and thus holds some value. Eat them to gain advantages, or collect them to trade. It's up to you
Cheshire, who is located at the Unicorn Statue at Dunbarton is willing to trade their valued goods for such candies.

Event Details:
* Event will begin at 10/22~11/06
* Candies can be found by killing any monster in any field, the strong the monster is, the better.
* Candies will have a chance to drop, If they're selected to drop, the drop will come in a tier system. Blue candies will be the most common ones, Greens are the uncommon candies, yellows comes as rare, and reds as the rarest candies.
* Eating the candy will result in temporary buffed stats during combat.
* Speak to Cheshire to trade Candies at the Dunbarton Unicorn Statue, you may also upgrade your candies if you carry to many common candies.