Drahan
GM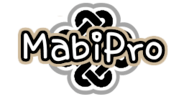 Posts:
2146
Joined:
02-06-17
Last post:
439 days
Last view:
5 days
Great news everybody! MabiPro is now officially released!

Please take the time to register an account, download the client, and hop in the game to check out our server.
The forums are public now, so do feel free to check them out and post if you have any questions, suggestions, or comments in general.

Registering on the forums will also register you an account for the server, so all you need to get started is to download the client which you can find at the Downloads page, and use your forum credentials to sign in.


We hope to see you all soon!

Thanks.