Astra
GM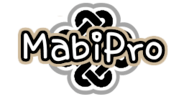 Posts:
183
Joined:
04-24-18
Last post:
103 days
Last view:
5 days
"The Orient Village Behind the Dark Mountain"


New areas to explore
Two new areas were added into the game. A town based on the unreleased orient area, Kurayama Village, and the brand new wild area, The Bamboo Forest.
Featuring several new and unique items, shops, and even a new pet.

New NPCs to befriend
This update adds 7 new NPCs, each have their own story to tell. Learn more about the village, its people, their history, and even the country they are from by befriending all the villagers!

How to visit the village
At level 30 players will receive a quest leading them to the village.
There's now a 33% chance that Ciar Normal will have a 4th optional floor. This floor will take you directly to the village.
During the weekends an NPC will enter the Ciar dungeon lobby and offer an escort service, taking players to the village for 20,000 gold.
You may also find a dungeon pass in Ciar Normal that'll lead you to the village.

Enhance your fantasy life with the new chicken pet!
Rarely when gathering eggs from a hen, a fertilized egg will pop out instead!
Crafting and using the new Incubation Scroll item with this egg in your inventory will help it hatch.
Of course, there's a lot more to it than that!



Beware of entering the forest at night.

As with other updates please bear with us in the event of bugs or balance challenges, GMs are standing by to address these as soon as we can.
_________________________
I am Astra.
Terms
Powered by mabi.pro v1.0034-arisa (View credits)
MabiPro is not associated with Nexon Co., Ltd. in any way shape or form.