Flipend0
GM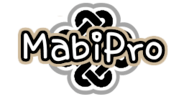 Posts:

971

Joined:

02-06-17

Last post:

9 days

Last view:

7 days

Image of Ancient Cube, which is located at East of Dunbarton's Town hall

A Plant invasion has unfortunatly occured at Dunbarton and Gairech.
A mysterious ancient cube was found around the corner of Dunbarton.
Unknown of what it's purpose for, But the cube has been assisting to slow the invasion down
However, the cube is running out of energy...
The Authorities of Dunbarton has issued a request for every millitean to gather Energy Herbs to support the ancient cube at all cost.
Maybe, you'll be rewarded with something.


Image of Mossy Math Dungeon, Showing Terrifying Monsters




Event Details:
- This event will be running from 8/15 to 8/30
- An Ancient Cube can be found at the east side of Dunbarton's town hall, Near the Upgrade Anvil.
- Terrifying Plants as Field Bosses will appear randomly around the outskirts fields of Dunbarton. Participating of taking down the plants will be rewarded with Energy Herbs.
- Gather up Energy Herbs to give to the Ancient Cube, The Ancient Cube will accumulate Energy from the Energy Herbs, This is a global variable.
- Once 100 Energy Herbs has been gathered up, there is a time limit of 10 minutes to gather the pass to enter in Mossy Math Dungeon. You may only obtain 1 pass. It is a 3 Dungeon Floor.
- Upon Completion of Mossy Math, You will obtain a reward on the treasure chest, along with a completion title.